FLYING UDDER is a social sculpture in the sky depicting a complex of conscious human interactions with the environment.
The udder, synonymous with the feminine and the first source of nourishment for mammals, is removed from its familiar context. Seeing the cow's udder as a metaphor for sustainability enables new ways for moving beyond the seemingly unstoppable push for growth that drives our current economy towards greater balance between humankind and nature. Milk, the common link in our regional cultural practices, becomes a sign of integrative, sustainable management.
Barbara Anna Husar says "rethinking on a grand scale is the order of the day". With her art project FLYING UDDER, a 3.500 m3 udder-shaped hot air balloon set against the backdrop of the Alpine Rhine Valley or the St. Stephen's Cathedral in Vienna , she is creating a peaceful catalyst for future action. The social sculpture also facilitates discourse that will lead to a long-term change in perspective and new forms of appreciation. Placing this symbol in the sky represents the change in values in the 21st century as can be seen wherever concern for the environment and the use of resources are driving the transformation of society.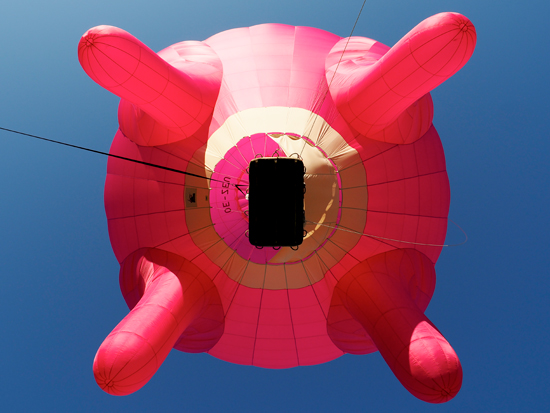 We
Golden Udder Association
Barbara Anna Husar: initiator and president
Renate Adadevoh: vice president 
Ingrid Schneider: requisites, cashier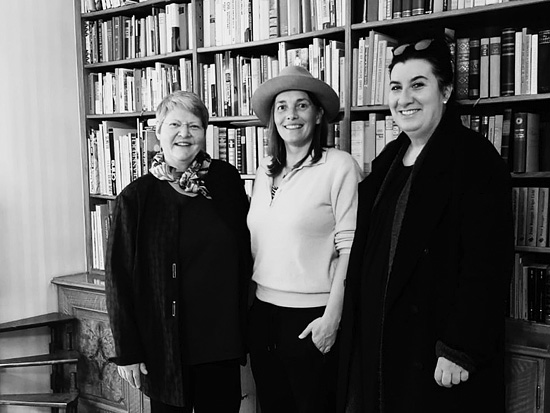 Elmar Bertsch: board, documentation, archive
Maximilian Hutz: galerist of the social sculpture
Nadja Manser-Nussbaumer, Eugène Nussbaumer, Othmar Pircher: pilots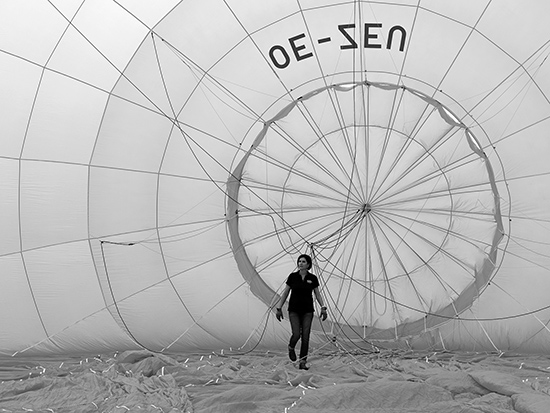 Thanks
Hittisau Women's Museum, Impulse Stiftung, H.E.M. Stiftung, WalserHerbst, Getzner Textil, Schroeder Fire Ballons, Historische Schifffahrt Bodensee, Vorarlberger Ballonfahrer, Ballonclub Alpenrheintal, Galerie Maximilian Hutz, Federal Ministry for Arts, Culture, the Civil Service and Sport, The Austrian Museum of Folk Life and Folk Art