IDENTITY IN THE TRANSFORMATION OF VALUES
The FLYING UDDER social sculpture – a pink, udder-shaped hot air balloon – is a symbol of peace in the sky indicating social transformations and providing increased visibility to pioneering attitudes regarding current issues, such as sustainable agriculture, ethically and resource-efficient actions as well as emotional healing.
The cow's udder has been mercilessly exploited for the human delusion of maximum profit, and can now be seen removed from its familiar context. As a symbol of mammals, femininity and the primal source of nourishment, FLYING UDDER elevations shed light on conscious human interactions with the environment and contemporaries. Relocating it to the sky allows a high, wide communication space to emerge, giving rise to a new level of perception and appreciation.
In the form of the oldest aeronautical mode of transport, the 3000 m3 hot air balloon, created by Austrian artist Barbara Anna Husar, represents the multifaceted process of societal change in the 21st century. The mothership of a whole series of FLYING UDDER elevations can be found in the Hittisau Women's Museum. From this anchor point, the FLYING UDDER social sculpture facilitates discourse, leading to a change in perspective that bridges the borders of several Alpine countries. Each FLYING UDDER elevation is a performative expedition that gives birth to new perspectives with respect to our global interactions.
To put it in the words of Alexander von Humboldt: "In this great chain of causes and effects, which we experience as life, no single fact can be considered in isolation." The rise of the FLYING UDDER thus symbolises a conscious repositioning of the human being as part of a living whole, an artful evolutionary leap within the Anthropocene.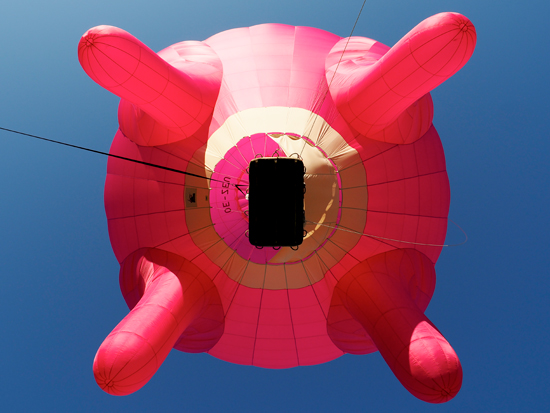 We
Golden Udder Association
Barbara Anna Husar: initiator and president
Renate Adadevoh: vice president 
Sabine Bogenmayr: cashier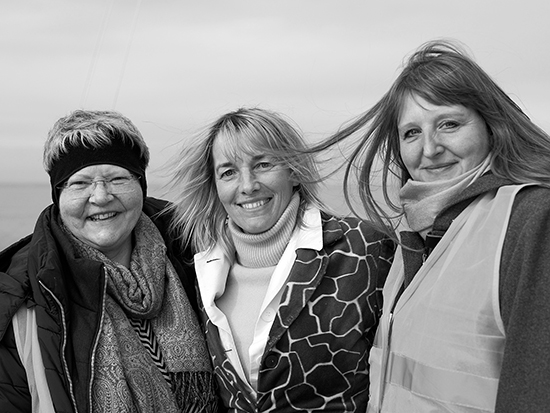 Elmar Bertsch: board, documentation, archive
Ingrid Schneider: requisites
Nadja Manser-Nussbaumer, Eugène Nussbaumer: pilots
Maximilian Hutz: galerist of the social sculpture
Association headquarter: Vienna | A | Europe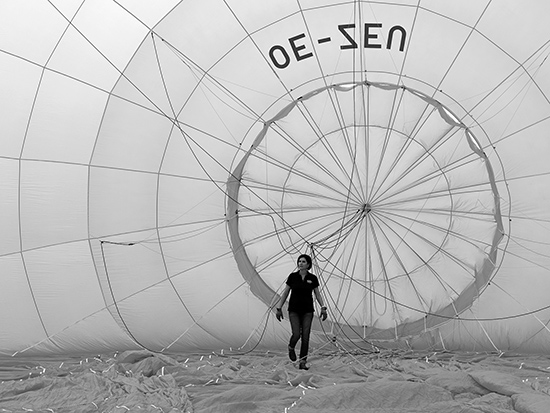 Thanks
Hittisau Women's Museum, Impulse Stiftung, H.E.M. Stiftung, WalserHerbst, Getzner Textil, Schroeder Fire Ballons, Historische Schifffahrt Bodensee, Vorarlberger Ballonfahrer, Ballonclub Alpenrheintal, Galerie Maximilian Hutz, Austrian Federal Ministry for Arts, Culture, the Civil Service and Sport, The Austrian Museum of Folk Life and Folk Art, One Body of Water Association, Austrian Cultural Forum Bern, Swiss Embassy Vienna, Swiss Federal Department of Foreign Affairs FDFA, Austrian Cultural Forum Berlin